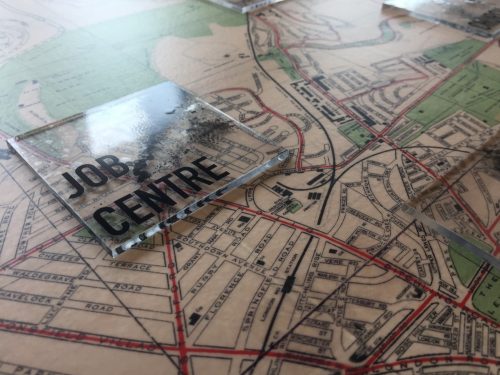 SLEEP: The game where you try and get a night's rest
Throughout September, the Art/Law network will be holding an exhibition at SEAS, Brighton. As part of this, we will be showcasing the participatory board game, SLEEP. First shown at the Tate Exchange, SLEEP was devised by the artist Distant Animals and University of Sussex Law students to explore many of the issues that face Brighton's homeless community, in the hope of fostering discussion about the practical and legal challenges they face.
We will be holding a drop-in session playing SLEEP on the 7th of September, between 12-4, and we would love it if members of your organisation could join us. Please feel free to share this invite with any other parties you think may be interested – it is our hope to foster a diverse and engaging discussion on homelessness, law, and art.
Artists:
Distant Animals
Distant Animals is the artistic output of Daniel Alexander Hignell, a sound, video, and performance artist. His work focuses on the political and participatory resonance of creative acts, interrogating notions of autonomy, collaboration, and the tension between sense (what is perceived by the senses) and sense (what is made sensible by a community). Often working with sound, space, and text, his practice explores the relocation of otherwise avant-garde practices into mundane or everyday contexts.
www.distantanimals.com
Cyren Aur
Lucy is a speculative artist whose work seeks to capture ontological questions around artificial and formal divides – the human/machine, subject/object, divisions between art and law. So far this has been through painting and sculpture, telling the story of her personal experience of having a pacemaker, and the sentience she perceives the device to have.
For Lucy, being a speculative artist encapsulates anything emerging from her originally painted work, such as sculpture, sound, data, vibration and video. Given the electrical dimensions of both the heart and the pacemaker, she sees electricity as an aesthetic form in itself, and a recurring life-force throughout her practice.
(Cyren means current and Aur, gold, in Welsh).
out(Law)
September 7-29 2019, SEAS, 10/A fleet street, BN1 4ZE Brighton.