Remixing Legal Speech by Sean Mulcahy
Responding to an inexplicable call that emanates from the language, DJs and composers have remixed legal speech in innovative and musical ways. What these remixes may demonstrate is that legal speech has an inherent musicality to it and is at least capable of adaption into divers music forums, including dance, drag and choir. The work of DJs, singers, drag artists, composers and tired staffers (in the case of Fancy Pants) recognises the musicality of legal speech and invites us to consider how it can transition into popular cultural forms. Here are some prime examples.
Adam Joseph, Reclaiming My Time (featuring Maxine Waters)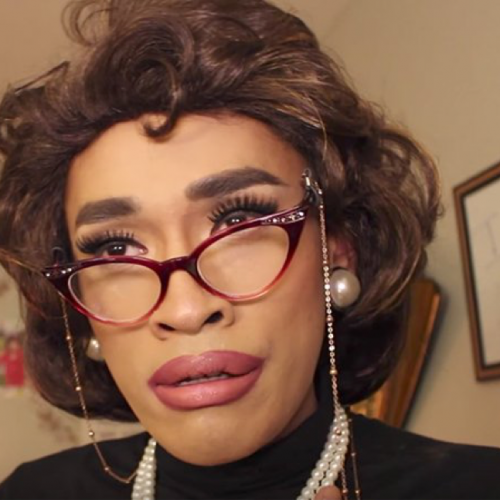 Adam Joseph's Reclaiming My Timefeaturing Maxine Waters is drawn from the transcript of the United States House Financial Services Committee hearing wherein Representative Maxine Waters famously repeated "reclaiming my time" to ask for her time back when questioning a verbose testifier. In an interview with Billboard, Joseph says that "after watching the footage, I knew it would make for a great vocal on a house track." In another interview with Larry Flickhe said, "It was totally obvious to me that it needed to be made into a song…You just kind of feel it, you just kind of know when your hear it." The song is a 'bitch track', a style of music popular in drag and LGBT club culture in the 1990s. Joseph spins the bitch track mould by using the transcript of a parliamentary committee meting as its lyrics. This transcript was also adapted into gospel.
MC Conrovian, Fancy Pants (featuring Stephen Conroy)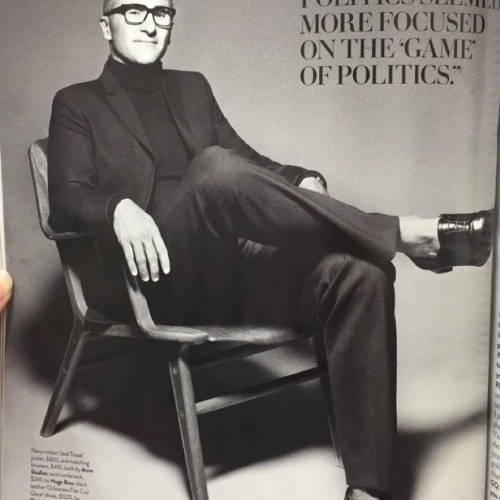 A parliamentary transcript was also the basis of MC Conrovian's Fancy Pants featuring Stephen Conroy (track here). The song has a rather complex genesis. It is a remix of Odd Mob's Is It A Banger? that features Tom Haverford of Parks and Recreation. However, it replaces the lyrics with dialogue from a late night Australian Senate debate wherein Labor Senator Stephen Conroy enthusiastically attacked Greens Leader Senator Richard di Natale over his famous GQ photo shoot, mocking his "fancy pants." The DJ was a Labor political advisor using the moniker 'MC Conrovian', a nickname for the Senator coined by former Prime Minister Malcolm Turnbull. The full story behind the song can be found in this beautifully titled Buzzfeed article, 'The Senate didn't go to sleep last night and shit got weird.'
Karen from Finance, Karen Gets Fired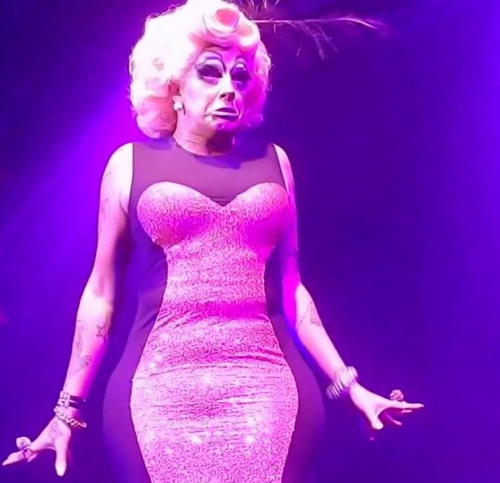 Another Prime Minister was the basis of drag artiste Karen From Finance's Karen Gets Firedfeaturing Julia Gillard. The number features Prime Minister Julia Gillard's infamous misogyny speech on the floor of the Australian House of Representatives. It is not a song per se, but is part of a musical number bookended by Dolly Parton's iconic 9 to 5. Another example of spoken legal dialogue in a musical is David Wood's The Stiffkey Scandals of 1932.The presentation of the dialogue is highly gestural with the ending miming the application of make-up using a compact, a gesture of fierce passive aggressive ambivalence. The performer is lip-syncing, as in the video clip of Reclaiming My Time, and embodying the words through their movements. The heightened gestures and bookending of music expose the musicality of the speech itself, which has also been adapted chorally.
4. Anglo Saxophone, Make America Great Again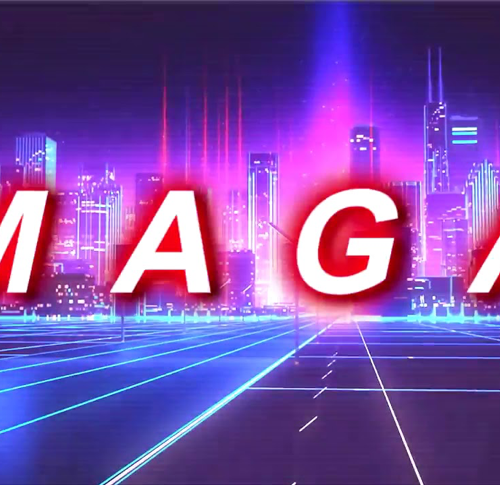 Anglo Saxphone's Make America Great Again is the most popular YouTube example of Trumpwave, a micro-genre of vaporwave that is itself a retro 80s synthwave music genre and online sub-culture. Originally a progressive-leaning genre that satirized consumer culture and mall music or muzak, it was in this instance appropriated by the alt-right. Trumpwave arose mainly in response to Donald Trump's election campaign. According to an article in Thump, Trump "is recast as the modern-day inheritor of the mythologised 80s, a decade that is taken to stand for racial purity and unleashed capitalism." Trumpwave is also synonymous with meme magic, a belief that certain memes can result in real life consequences such as Trump's election.
5. DJ Suede, I'm Sorry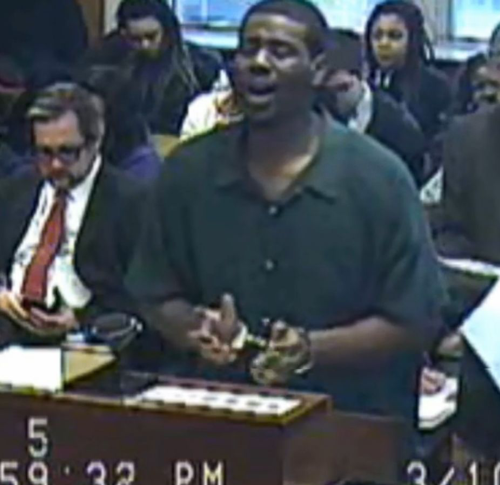 Remixgod Suede's I'm Sorry is a remix of an actual song sung by defendant Brian Earl Taylor at his sentencing for unlawful imprisonment and carrying a concealed weapon. The original was said to have parallels with Adele's Helloand apologises to the victim in his case and his mother. The night before the hearing, Taylor expressed to his lawyers that he would like to sing a song so, prior to the hearing, Taylor's lawyers asked the judge for permission to sing. The judge looked at the lyrics and, as she found them to be remorseful, granted permission to sing. As his lawyers toldABC News, "It was the way he could most comfortably tell her how he felt."