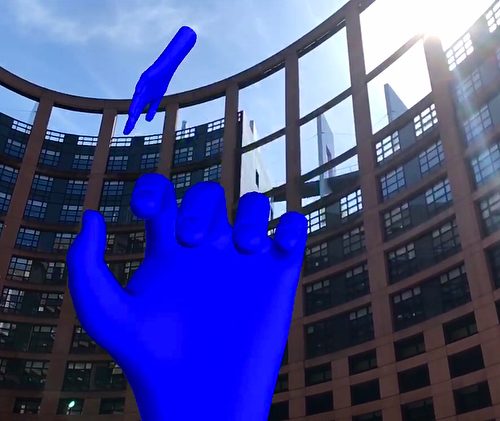 Parle à main Européen by speculative designer/artist Monique Grimord, as part of the creative duo Imagination of Things.
Parle à main Européen is a critical alternative tour at the European Parliament, and one reminiscent of an art/law enquiry. The title is a word play with the French expression Parle à ma main, which means 'talk to the hand', or 'you can keep talking, but I won't give you any attention'. Parle à main is pronounced very similarly to the word 'Parliament', the official place for talk.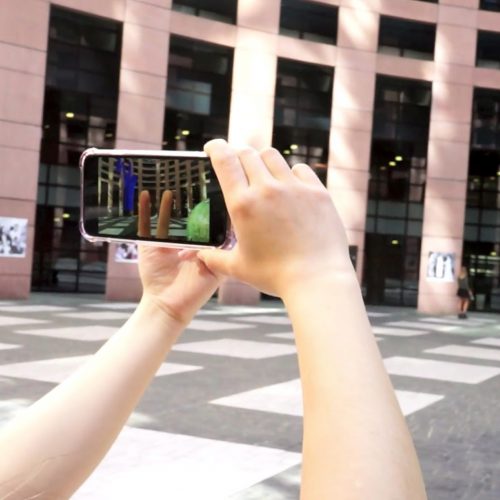 This is the first prototype experiment by the Lab for European Contradictions (LEC), a platform committed to play & experiment with the inconsistencies and controversies facing Europe – its values, identity, and union.
For the prototype, LEC subverted the official tour at the Parliament in Strasbourg, so that the visitors could unlock a visual and audio experience, guiding them through a set of questions and reflexive directions to playfully challenge the one-sided story of the union of Europe.
The experiment uses augmented reality and immersive audio. The content was the result of a series of social experiments and workshops that took place in Strasbourg at the cultural center Le Shadok, provoking people to think about fears, desires, and questions regarding the current political issues facing Europe. These co-creation workshops developed questions like: why does a disagreement often mean breaking up from the union, or why is there still a double standard with Europe's former colonies, and why are regional differences expressed more through football finance, than actual public conversation?  What about the role of EU law and democracy?
This is an on-going project still under development and the AR app will be available soon.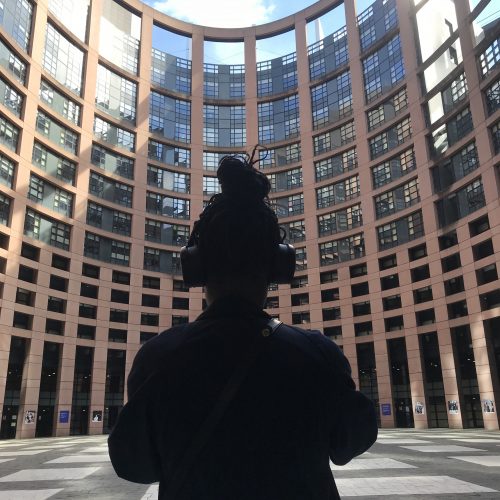 This project is a creation of Imagination of Things, an invention studio based in Amsterdam, with initial support from the Hyperfaces residency at Le Shadok.
For more info, high-res photos, inquiries, and interviews: bonjour@lab-contradictions.eu.